Many of us are aware that every business that runs in an office or even online faces daily risks of burglary, employee theft, and hacking. Each business has a varying level of threat however it cannot be denied that the threat impacts each business in different ways. Nonetheless the ways in which you can safeguard your business inside an office premise are the same. Here are a few ways you can upgrade and maintain the security of your business;
Employees- the main element in a working office are the employees. A huge responsibility lays on them to run the systems smoothly resulting in a good and healthy business. In order to maintain this you must put in proper pre-employments screenings to filter out possible threats and liabilities to the office environment and your business. You can upgrade your security by adding in vetted security personnel provided by trusted security agencies. This will increase the safety of the office premise and simultaneously deter thieves and burglars from targeting it.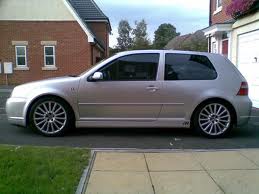 Windows and doors- theft and burglary usually happens in ways we least expect it to. Most of the time, thieves and other unwelcomed individuals make way into the office space by using the unsuspecting areas such as the entrances and exits used by employees on a daily basis. In order to avoid this possibility you can install password protected/PIN activated locks to allow entry to the office, and install doors and door frames that can withhold pressure so that doors cannot be broken down. Windows are also another entry point for criminals; hence you can opt for privacy window film to deter the thief from seeing into the office during and after working hours so that they would not be motivated to enter the premises.
Security monitoring systems- installing a proper monitoring alarm system acts as a great deterrent to stop thieves from entering your office and gaining access to the systems. When choosing security systems go for monitoring systems that allow direct transmission to your phone and emergency contacts to police stations and others in case of a burglary.
Cabinet filing, safes and shredders- irrespective of the precautions taken to deter a theft, it is always important to take extra caution to safeguard the documents in case of a theft/burglary. Advice employees to always safely file documents in assigned cabinets and lock them using PIN codes/passwords. Documents of greater importance can be safely stored in fire-proof safes that are hidden to the public. Also using shredders are a great way of permanently getting rid of sensitive documents so that they do not get misused.
It is always better to be safe than sorry, therefore take all the extra steps as precautions to avoid trouble.